Worth knowing (June 5th, 2020)

Hey there,

This is Mike from Treendly.com
Here are some new trends for you:


Revived interest in Seafood

There was a lot of changes in the food market during coronavirus pandemic and one of the interesting ones is a considerable increase in fish products sale. Due to problems with pig meat distribution, many decided to start preparing fish as it provides more nutrients for the body and there is a variety that fishermen were dying to sell. In supermarkets, both canned and frozen seafood fish sales are more than 37% higher and are setting records in this $5.6 billion industry.

Fish retailers noticed that even types of fish that are not commonly consumed are becoming more popular and started making home deliveries to a growing number of satisfied customers. Since they were buying all types of fish that restaurants would not take account of, retailers always emptied all their stock and were able to earn a decent living.

When all restaurants closed due to the pandemic, the entire seafood distribution chain was jeopardized since only one-third of fresh fish was sold on fish markets. Now, when seafood is less available in restaurants, people are changing their opinions when it comes to cooking fish at home. There was a lot of prejudice about fish preparation, but now that paradigm is shifting.


---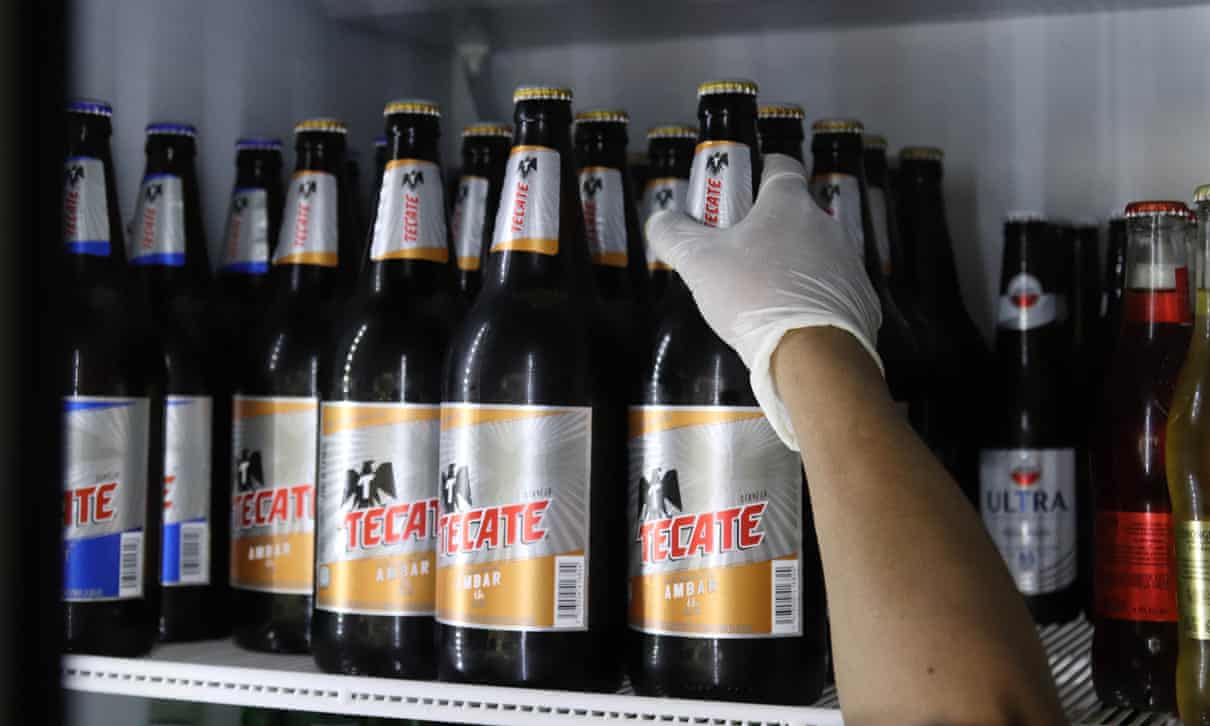 The beer market in Mexico

After sheltering in place for too long during coronavirus outbreak, Mexicans found themselves in a national beer-drought situation. Mexico is the largest beer exporter in the world with brands like Pacifico, Corona, and Modelo, but during the corona shutdown, they focused strictly on brewing and packing beer for export.

When stores emptied their stocks, it became clear that there will be no restocking for a while. Panic buying only worsened the situation since many stores felt beer shortages after just 10 days. Unfortunately, it directly influenced small retailers that lost more than 40 % of their sales and it's now seriously harming their livelihoods since beer is one of the most popular beverages in Mexico. The black market saw an opportunity to earn money on smuggled beers, but those prices are more than double compared to pre-corona time.

On the other hand, many think that this situation will reduce domestic violence in times when it is happening all around the world. Authorities will use this to re-establish themselves after the pandemic, but people are still frustrated that in a country that exports beer in incredible quantities its impossible to have one.


---


Rent a pet

These past few months were particularly hard for kids who had to stay at home for weeks not being able to let their steam off by playing with school friends or doing sports. Soon after schools, museums, zoos, and other recreational centers had to close as well, leaving most of the kids without any real contact with animals. One petting zoo in the Netherlands called "De Bossche Hoeve" had the idea to let kids rent a guinea pig for three months and return it thus avoiding the common 'change of mind' that kids experience.

Children feel more relaxed with an animal by their side and if it's their pet they tend to become more responsible about it and start taking care of it. This service is based on borrowing two guinea pigs for three months with the first week worth of food. The price is € 75, but € 25 will be returned as soon as the guinea pigs have returned to the farm. And the good news is that kids can keep the caviar when the lease is over and then it becomes their new pet.

Spending time with animals is greatly beneficial and as research claims, it can have a healing effect on people of all ages. As a therapy for the elderly "De Bossche Hoeve" offers birds in a cage for rent because it makes them feel like they have company.


---


Mukbang

Mukbang is an online audio-visual broadcast in which a person consumes food while interacting with a broad audience through chat rooms.

It originates from South Korea where the practice became so popular that it got its regular broadcast on cable TV. The essence of Mukbang is a host that often consumes massive quantities of food in front of the camera to produce live Q&A and ASMR experience because it incorporates the emulsion of entertainment and cooking.

It became so popular on YouTube, that it created a new profession called broadcast jockey (BJ) and nowadays, it's so famous that there are people who video themselves eating in other countries just to reach high-pitched viewer numbers that jockeys in Korea have.

It's a strange one and it's similar to sleep streaming, which we covered before.


---
Things change ⏱
Stay ahead of the curve with Treendly.

Unlock our full library of rapidly growing trends!
$29/m, cancel anytime.